Welcome to PRO RV
At PRO RV we pride ourselves on our exceptional range of caravans and layouts offered to our customers. We have an ever expanding range of touring, family/bunk and off-road caravans. Our well crafted interiors and high end appliances used throughout our caravan models gives a user experience like no other. The build process can be upgraded to a riveted aluminium frame and a honeycomb floor in order to increase the strength and integrity of the caravan. PRO RV Caravans range of caravan models will tick all your boxes, giving you the piece of mind to enjoy our wonderful country in safety and comfort.

.
1500+
PRORV FAMILIES ON THE ROAD
Trusted by Australians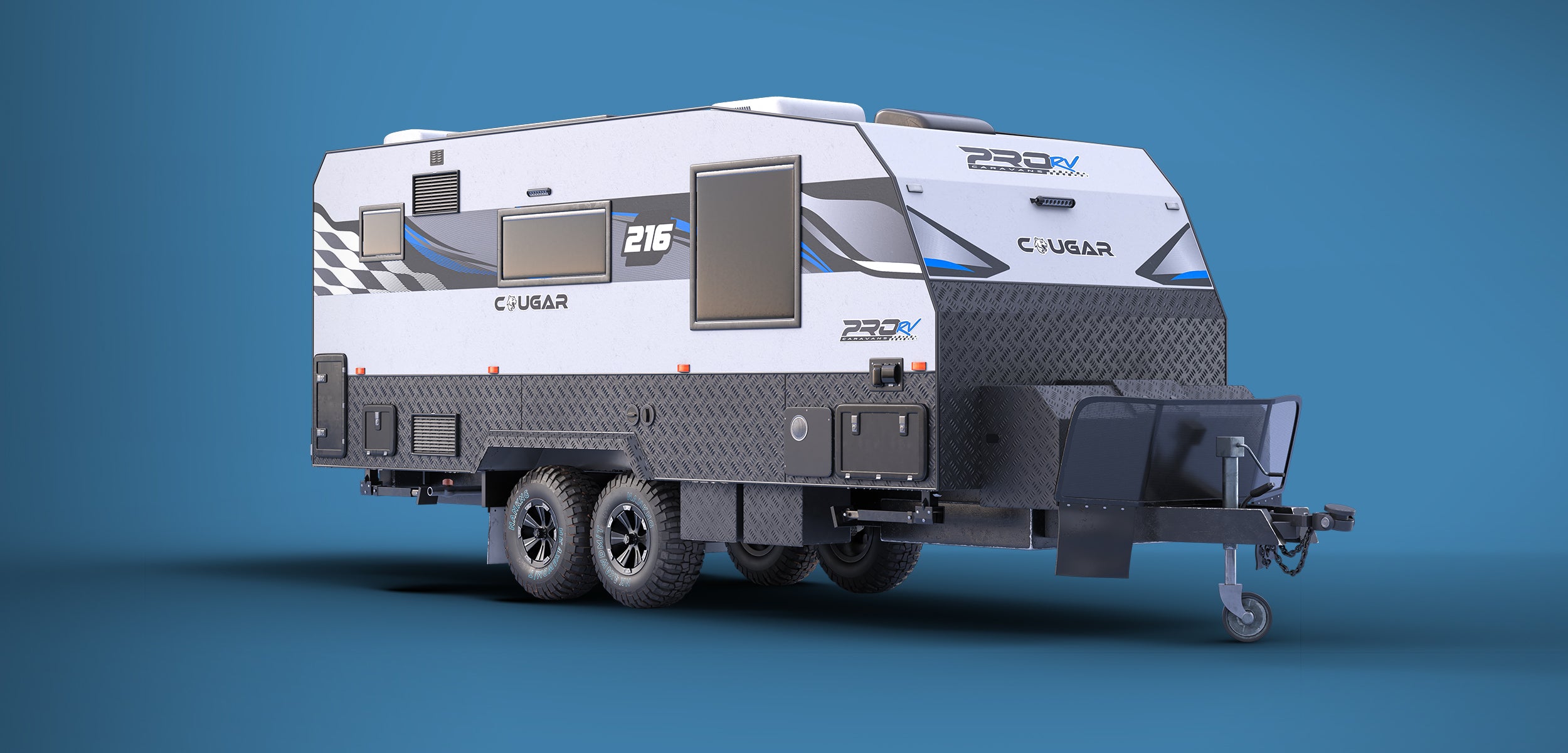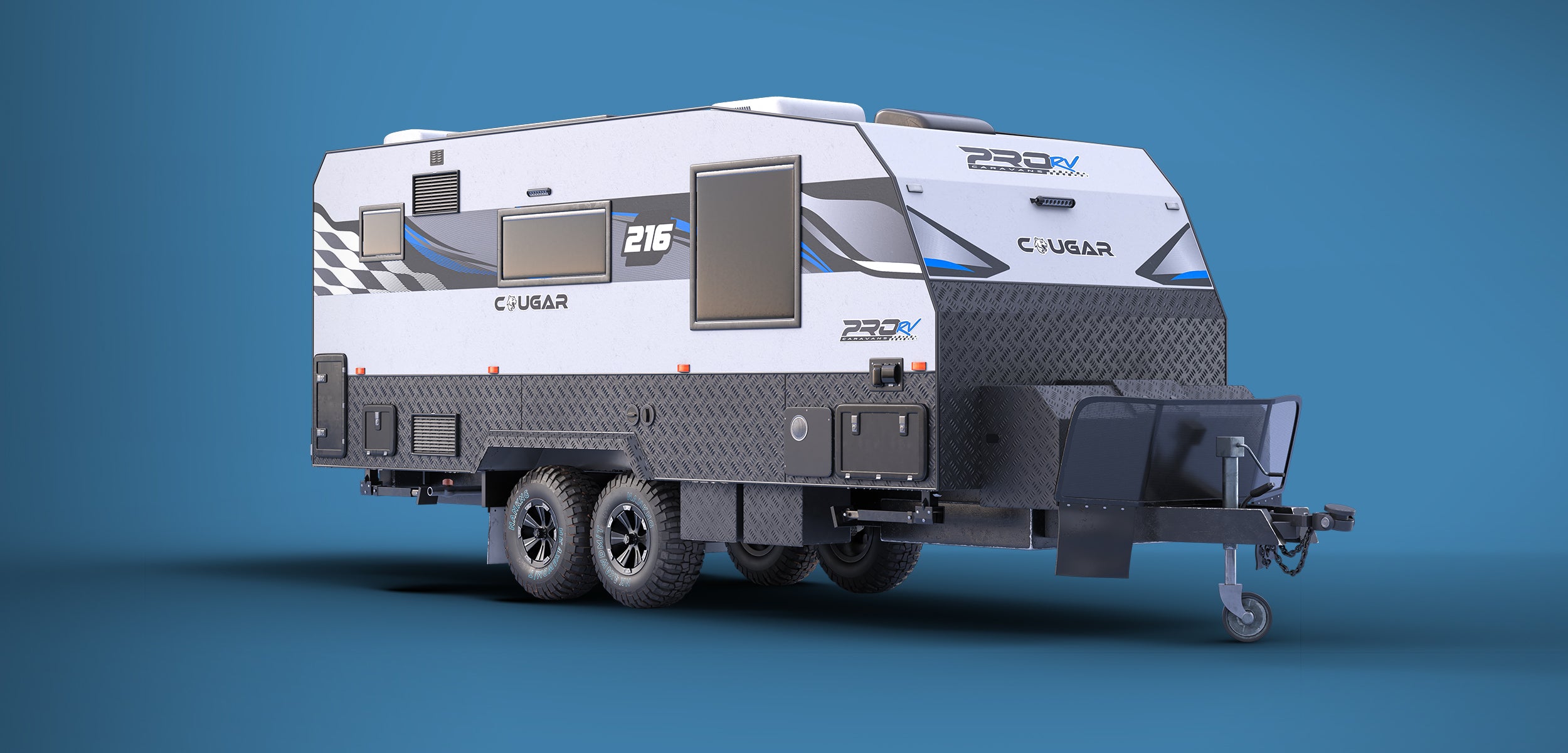 Suspension
A premium solution for those who expect the very best performance from their suspension systems. A load capacity of 3700kg - 4400kg ATM off-road suspension with tandem axle and 12" brakes.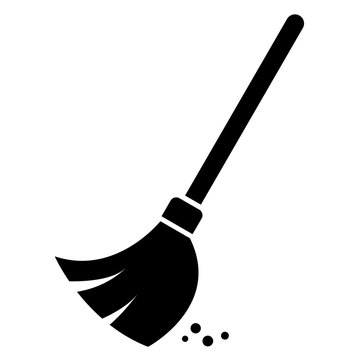 Dometic Dust Reduction System
Through its smart design, the Dometic Dust Reduction System (DRS) minimises the amount of dust, harmful airborne particles and pollens that can enter your caravan and remain suspended in the air for an extended time after stopping.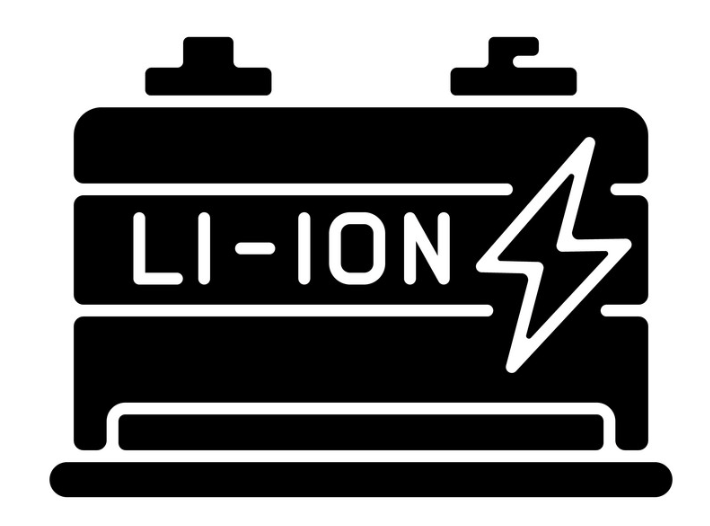 Solar Panel
A Lithium battery much lighter than traditional lead acid batteries and deliver unrivalled cycle life, more than 4 times more cycles compared to lead acid batteries. The powerful 150AH batteries are sealed with a built in battery management system for safety protection.

Stone Deflector
Stone Guards are designed to protect the vulnerable parts of your van from unsightly and potentially costly stone chips and damage. Manufactured from heavy duty "rip stop" mesh and designed to repel stones back to the ground, Stone Guards provide the ultimate protection for your caravan.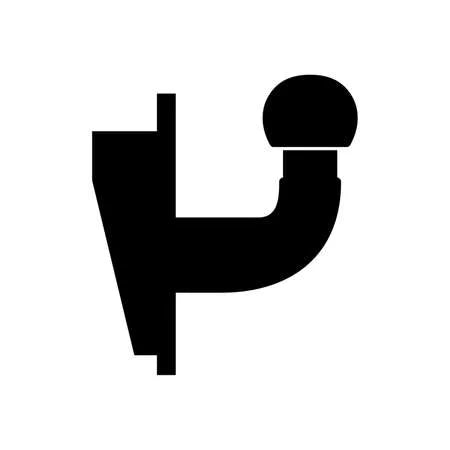 Coupling DO35
Cruisemaster DO35 V3 - Forged steel, high quality polyurethane, laser cut stainless steel and precision casting has been brought together to increase the couplings strength yet also reduce weight. This updated DO35 is over 50% stronger than the outgoing model. These advanced processes have also allowed the elimination of hitch adaptors* allowing you to get on the road with less fuss.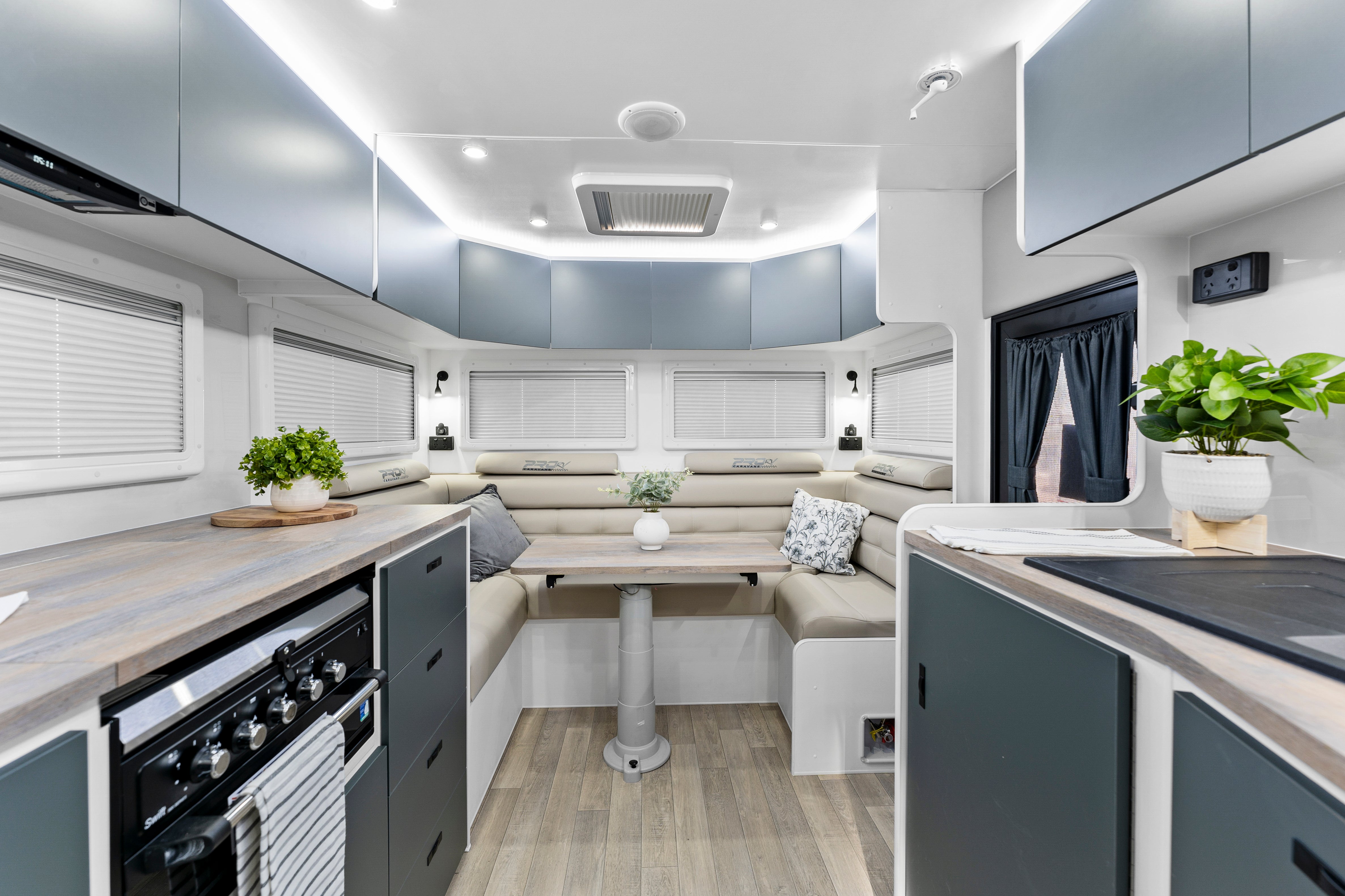 Take a peek
Inside a PRO RV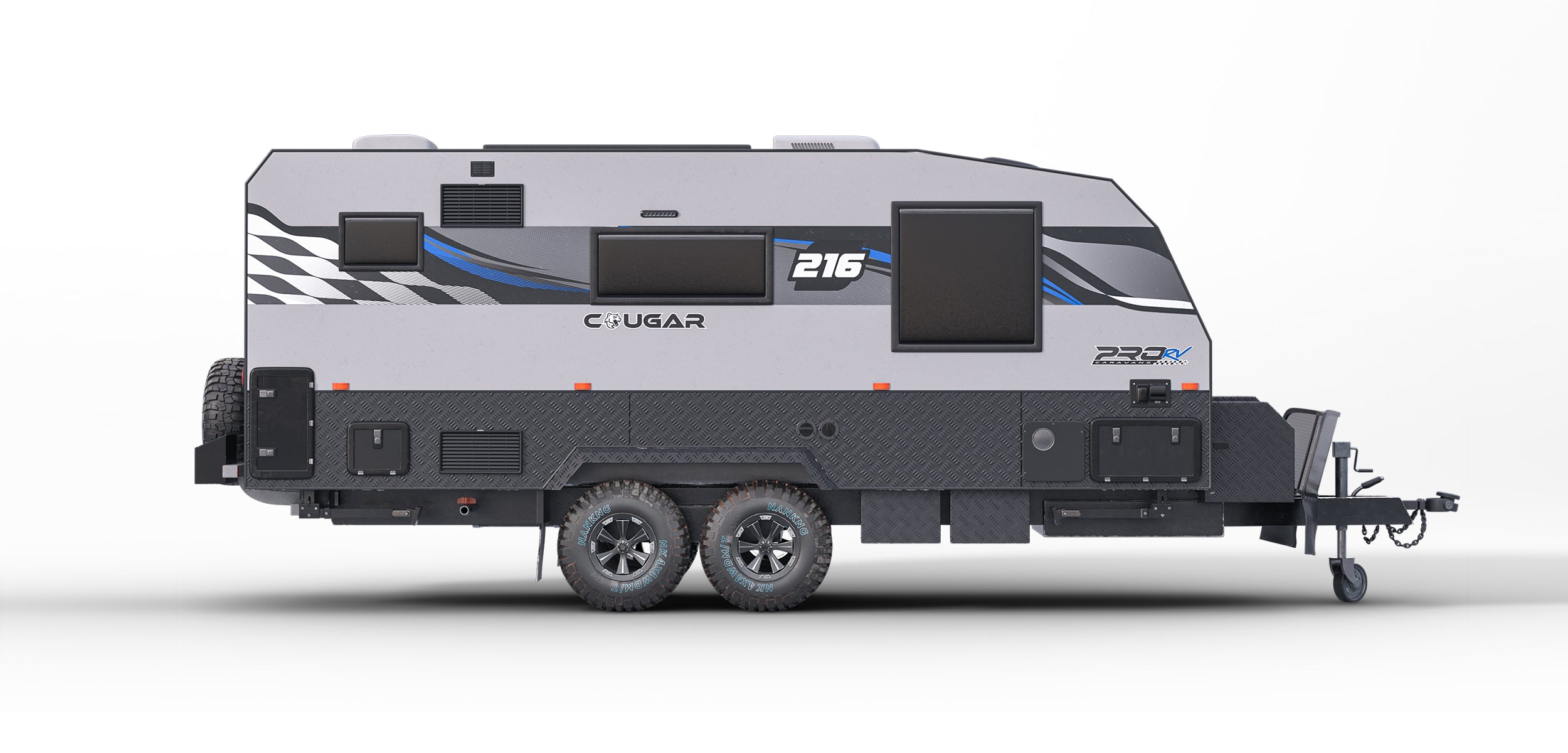 Exterior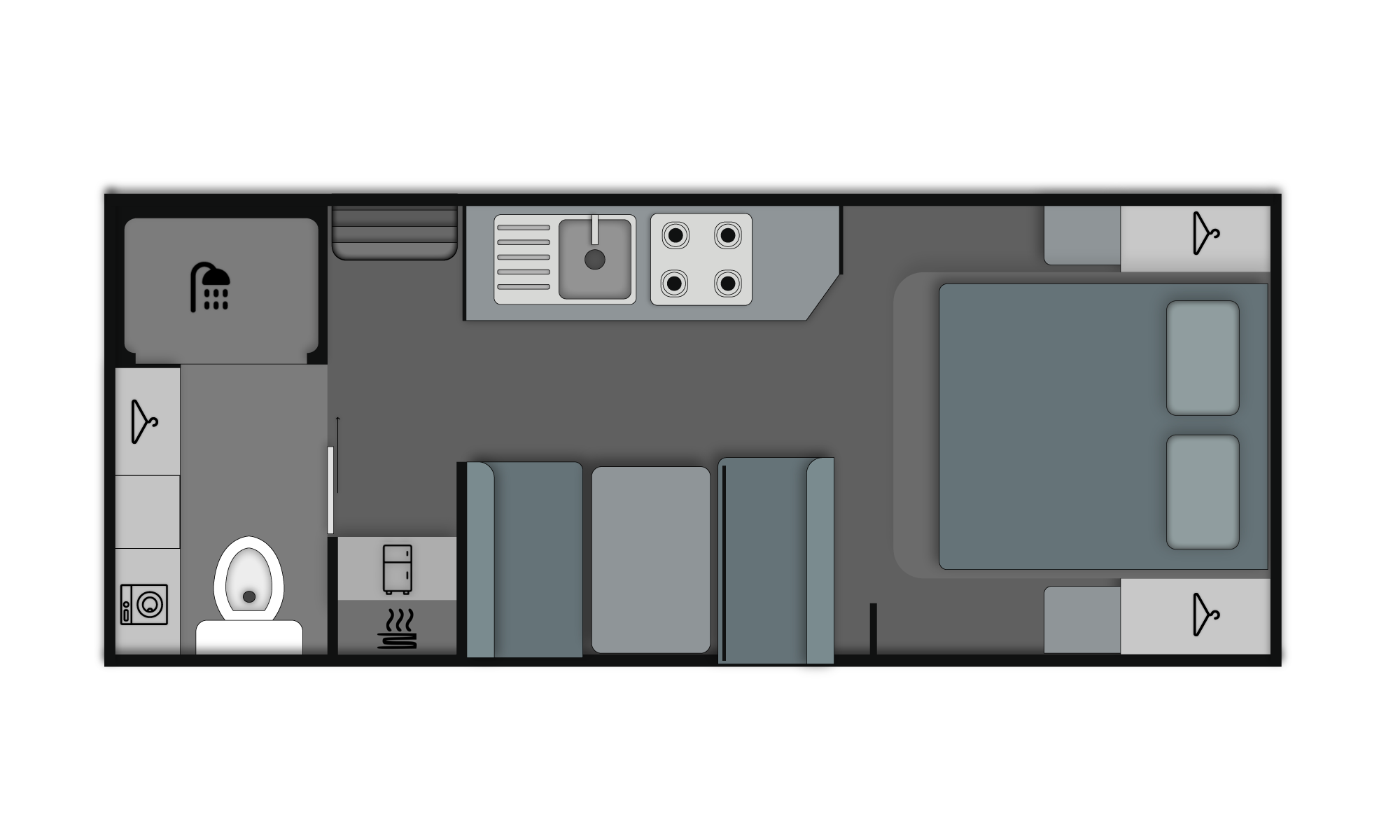 Interior
Yes 100%. We have nearly had our Family Falcon ProRv for a year now and have had no issues built with quality love it!! love it!!!
Thank you so much! We are beyond happy with our van. Its everything plus more. Can't wait to start the family memories. As soon as we are allowed out, we are off! Thanks so much for all your help along the way!
This van is the most affordable and spacious van we have ever purchased. Absolutely 100 percent buy one of these vans. Going on 6 months and no dramas what so ever
Upgrade Packs
The PRO RV range of models and upgrade packs will enable new travellers as well as experienced caravanners the ability to see more of Australia then ever imagined. Our highly spec'd caravans will enable customers the chance to hit Australia's winding roads and extensive National Parks.

Once you have experienced the quality and compared our features to other comparable caravans you will understand why PRO RV is the brand of choice.